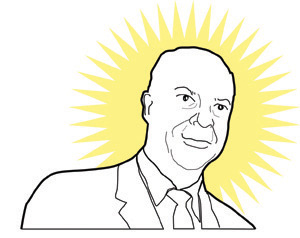 Less than 48 hours before this exhibit was set to open — after we'd already installed most of it — we finally learned who designed the structures. It was Peter Schladermundt.
Schladermundt (shown at left) had been on our short list, because he designed the overall World's Fair Marina, but several signs had pointed away from him being the designer of the structures themselves. Owens-Corning, which manufactured the structures, had no record of his involvement. When we spoke to retired Owens-Corning engineers who'd worked on the project, they were unfamiliar with him.
But New York Times reporter Susan Dominus, who was writing an article about this project, pursued a lead we had overlooked: She tracked down Schladermundt's daughter, Joan Osgood, who confirmed that he was the designer. We're very excited to have acquired this piece of the puzzle.
So what about that name — Candela Structures — which threw us off the scent for months? Joan Osgood says she knew many of her father's associates but has never even heard of Candela. So the structures' long-accepted name appears to have been a red herring all along. And we still don't know who coined it.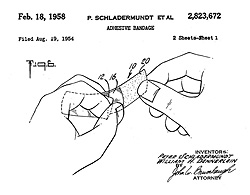 But enough about Candela. Peter Schladermundt, the man whose work we're celebrating here, trained as an architect but is better remembered for his industrial and graphic design. And the Marina wasn't his first World's Fair project: He worked with the pioneering industrial designer Norman Bel Geddes on the famous General Motors Futurama pavilion for the 1939 Fair.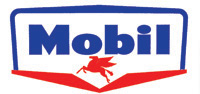 Schladermundt was active in the field of corporate identity, designing logos for Mobil Oil, Gillette, Dixie Cups, and the New York Central Railroad, among many other clients. He also held numerous patents for things like fountain pens, furniture, and adhesive bandages. A carafe he designed for Thermos is in the Brooklyn Museum of Art's permanent collection.
Meanwhile, now that Candela is out of the mix, what should the structures be called? Joan Osgood says she doesn't know what her father called them. "Schladermundt Structures would be quite a mouthful," she says.
Indeed. How about the Flying Nuns, because they look like Sally Field's cornette? Hmmm, maybe not. If you'd like to suggest a name of your own, tell us!
Previous: What's Next?
Next: Rename the Candelas