Now that we know Peter Schladermundt, not Félix Candela, designed the pavilions, they're going to need a new name. Below are some suggestions from people who saw the show. What do you think? Tell us!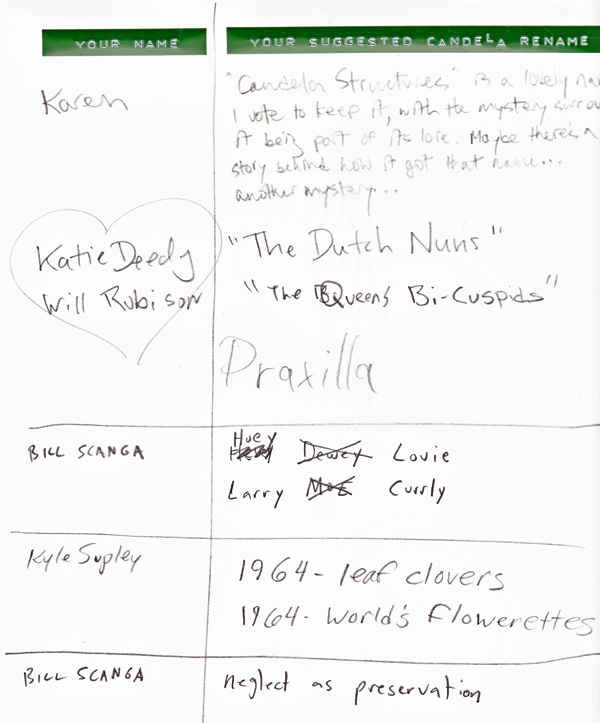 ]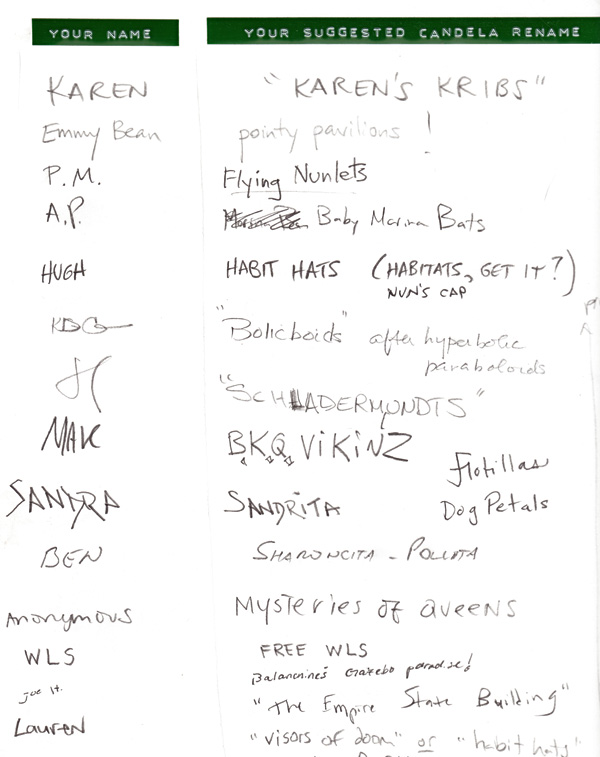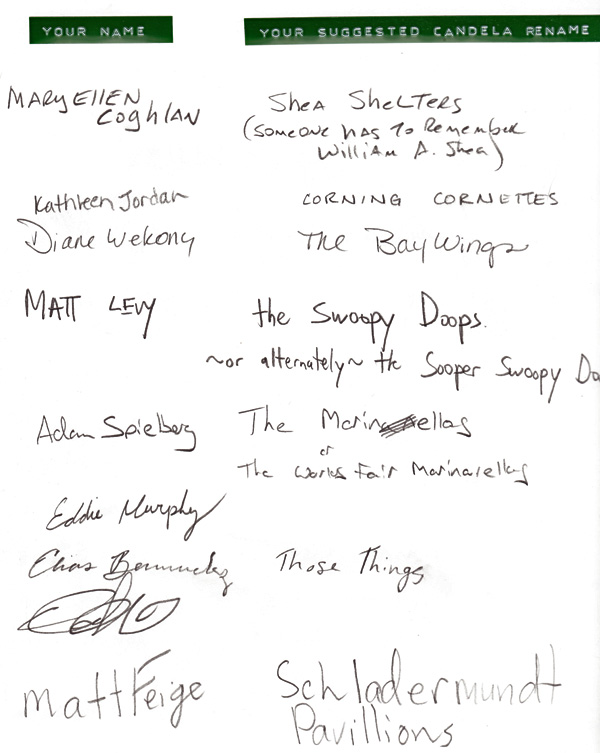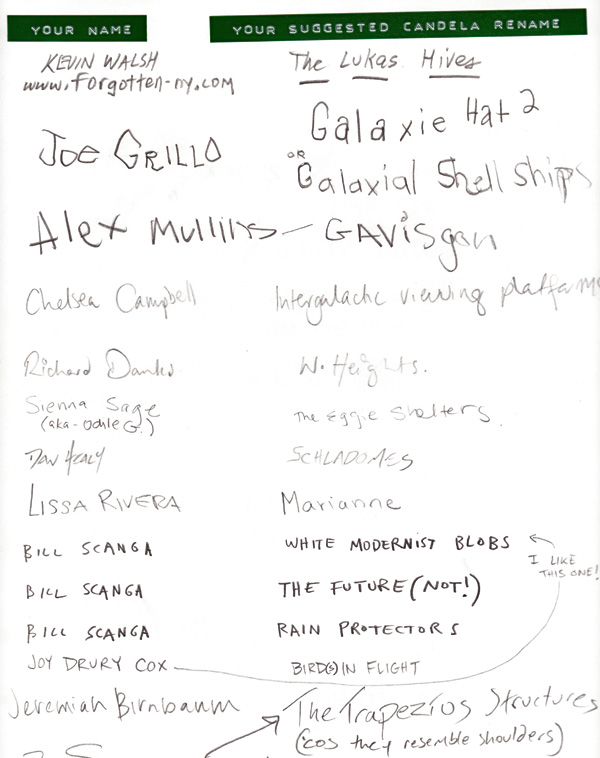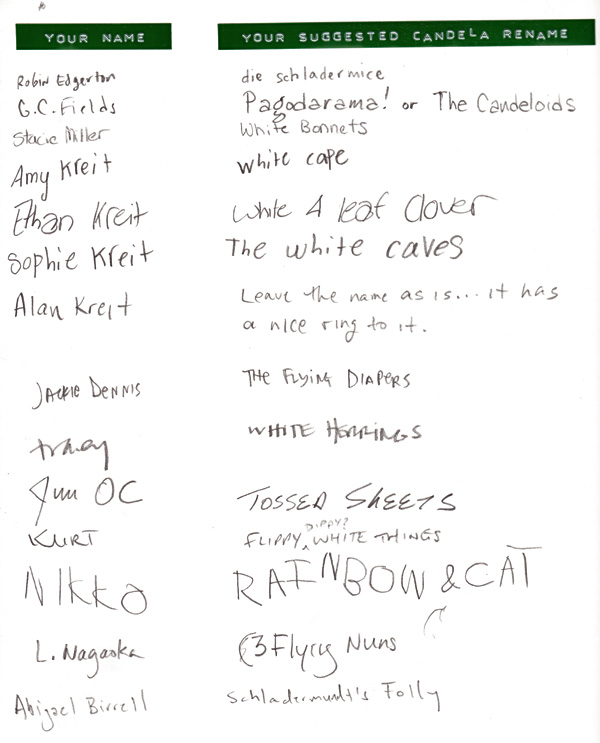 Visitors to the exhibition left their suggestions for new names for the Candela Structures in the book shown below. Above are scans from the book's pages.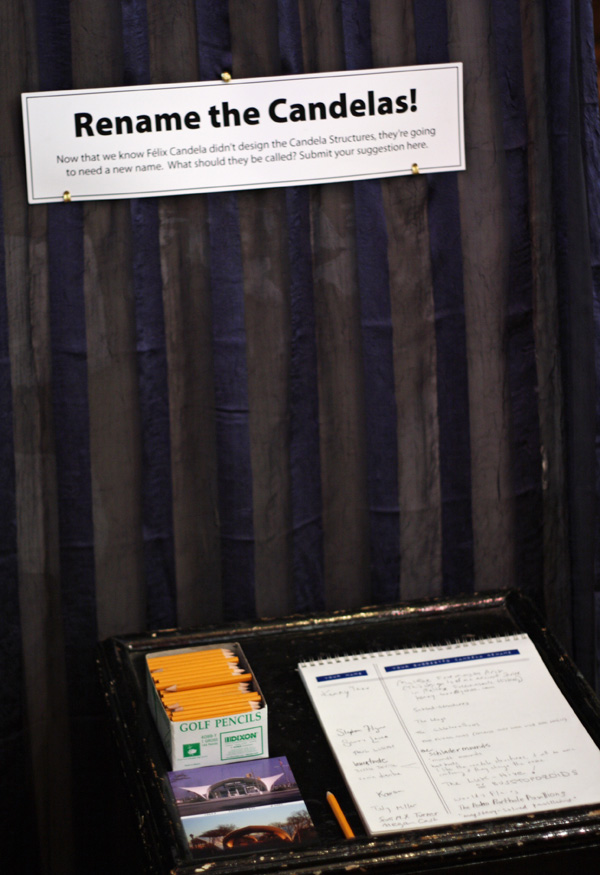 Previous: One Mystery Solved!
Next: Pictures of the Exhibition